. Welcome .
Hi Spree-ers, thanks for ur interest on our sprees site. We hope that u will like the open sprees in this site.
We hope to have ur kind understanding, patient & trust.
We will try our best to provide the best service as much as we can.
Happy Shopping, girls!!~~
. Navigations .
T & C
Order Procedures
Idol Merchandise
Instock Items
Completed Sprees
Past Sprees
. Sprees Status .
.::. Jun 2009's sprees .::.
Tokyo Fashion Round 21
Open- 21st Jun 09
Spree cancelled
Betwo Round 8
Open- 21st Jun 09
Spree cancelled
Maple Syrup Round 24
Open- 21st Jun 09
Spree cancelled
. Enquires .
Please email all enquires to justtwfashion@gmail.com, we will get back to u asap. Thanks. We appreciate all spree-ers to read our T & C and Order Procedures before emailing us. Thanks!~ :)
. Ads .
Tag only if ur site have a tagboard for us to advertise. Otherwise, ur ads will be removed.
. Testimonials .
. Archives .
October 2007
November 2007
December 2007
January 2008
February 2008
March 2008
April 2008
May 2008
June 2008
July 2008
August 2008
September 2008
October 2008
November 2008
December 2008
January 2009
February 2009
March 2009
April 2009
May 2009
June 2009
August 2009
November 2009
. Links .
helloha-x
My Tiny Shop
kawaii-shinigamis
Be a Shopaholic

Esprit1978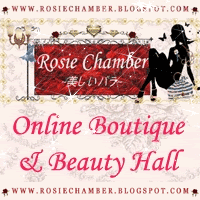 女人们的天堂
reminisce-x3
fashionistasx3

NOTESOF-LOVE♥


WWW.AFFORDABLE-LOVES.BLOGSPOT.COM
spark-iss
. Credits .
Layout :
Missy-Maybeline
Picture :
Enakei
Image Host :
Photobucket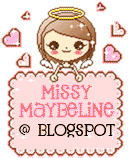 Sunday, August 30, 2009
INSTOCK Clearance Sale!!
CLEARANCE INSTOCK SALE!!!
All accessories- 20% off (Exclude idol merchandise)
All clothes- 10% off (Exclude idol merchandise)
All prices stated are before discount.
Prices exclude postage fee.
Promotion ends: 30th Sept 2009
Grab it fast!
Instock items
Please email us for reservation of items @ just_tw_fashion@yahoo.com.sg
Thanks!:)

Posted by Just TW Fashion @ 5:49 PM

Tuesday, August 11, 2009
We are back!
Hi all, we are back from our trip.
Have also send email to those who requested us to get items directly.
Pls check ur email.
Thank you! :)

Posted by Just TW Fashion @ 11:29 PM